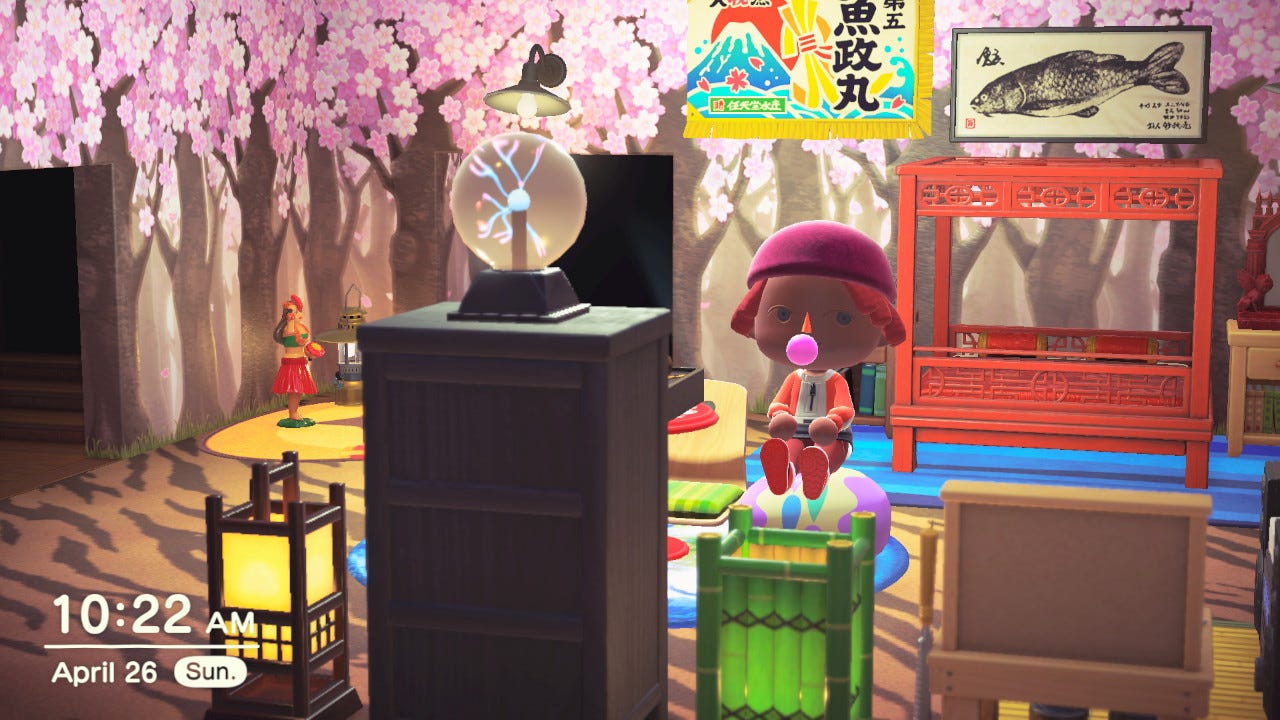 Welcome to the 13TH edition of the Lazy Desperado newsletter! Happy May!
This week we look into the history and my own personal context with dreadlocks, the urgency of looking after yourself before the national economy, some podcasts from me and my bro and a reminder to check on those pets that have been keeping us all company.
I had a couple of professional writing opportunities I started at the top of 2020 come full circle for myself within the past few days and I feel so successful. Even when I felt like an assignment was overwhelming or a task was too complicated for me to possible complete it, I kept going even when I was occupied with personal issues and a pandemic, which actually helped me focus on my work and stick to the plan. With nowhere else to go, several books waiting for me to read them and a blank word processor, I had no excuse to sit down and finish projects I already committed myself to.
If anything, the recent world events have been a boon for me, as it has for a lot of people who struggle with anxiety. Of course I've had some pretty low, depressing days (who hasn't since March?), but the time and energy I've been using to focus on house projects, cooking, podcast, writing and video games rather than constant driving and forced social interactions that clog up the day. I want this COVID-19 pandemic to end as soon possible, but in the meantime I'm going to work on making sure useful habits I've picked up within the past five weeks, such as organizing more coherently and scheduling generous breaks, carry over into my daily life whenever it is appropriate for me to enter social spaces again.
If you've been more productive than you've ever been before, don't feel guilty. Embrace the energy you thought you'd never have. On the flip side, if the productivity isn't quite coming to you that is perfectly fine. Take a nap, play some video games or just take some time to be outside for a minute. Maybe call a friend you haven't seen since The Event ™.
What have you all been up to, subscribers? Are there any friends you've reconnected with recently? Any friends you realized weren't really there? Have you picked up a new hobby that you never thought would click? Did a podcast grab your attention and you ended up listening to 100 episodes? Did you reach a milestone in a relationship because you had time to speak with your loved one uninterrupted? Finally buy a game console for the first time since 2010 and giving the PS4 a shot? Let me know and we can share your story here! Shoot an email to cpryce@protonmail.com to share your own breakthroughs, big or small, accomplished during quarantine.
Just like the last several newsletters, if you are without a job, low on cash, or were recently laid off due to something COVID-19 related, please share your Cash App or PayPal with the newsletter by responding to this email or sending your tag to cpryce@protonmail.com. If you see me post a Cash App/PayPal tag and it comes directly to your inbox, please shoot someone a few bucks if you can spare it. We can help each other. Here are the people who have reached out so far, and how you can help:
$hgrande sent me a message saying he was laid off due to COVID-19 closures in their area. Send a few bucks their way if you can!

From Andreea,

"I'm trying to raise money for my monthly rent and bills, I was working at a restaurant that is closed due to quarantine and my friends can't help me, they are saving the money.. I have 100$ now, but I still need 200 more so anything would help. And if you can think of something I cand do in return, I'll be happy to do it. Please help if you can..
paypal.me/felissilvestrisfoxi"

Pitch in what you can!

Got another request from a reader who lost their job due to COVID-19:
"Saw a tweet to send my cash app here. Anything helps $jvs2727 "


Also, if you are unemployed due to COVID-19 and want to share your story, respond to this email or shoot me a message at cpryce@protonmail.com. I personally cannot tell this story, so I want people who are struggling or trying to find their next move to be able to share their problems, coping mechanisms and how they plan to move forward. It's an important perspective that journalists are covering, but I feel it would be more impactful to hear directly from you.
It's tough, but I don't know how many people truly understand that. It is also hard to navigate for people who may not have lost their job before. Know how to navigate unemployment websites and would like to show the uninitiated? This is your chance.
Share this newsletter with your friends and family and your local essential workers. Make this letter bigger so we can improve, get the attention we need and provide better content more often. The more references this letter gets, the more clicks we get, the guest articles I can publish, and the more people we can help with random info that could save them from near death and articles about me yelling into the void.
Thank you for subscribing, and as always SHARE this newsletter through TikTok dances, hacked Zoom classroom messages, the comments of your favorite Reddit that you would never tell your friends about, whatever you prefer as long as you share it.
If you have any suggestions for the newsletter, respond to this newsletter or email me at cpryce@protonmail.com.
---
Dreadlocks, history and ownership
I am incredibly excited to share a project I've been working on since January with I Care if You Listen for their Out of Context series. The article centers around dreadlocks, my personal connection to the hairstyle and the human race's history with dreaded hair. I read books, spoke with other dreaded people and documented my own progress with my dreadlocks to write this compact, to the point article. Please give it a read and let me know what you think.
Dreadlocks are special to me, but I had to ask: who do they belong to?
"Until I did the proper research, I assumed that the Black way of doing dreadlocks was the "right" way. I felt like this new routine was the purest, most natural way to have dreadlocks, thinking of my Rastafarian ancestors who made locks their symbol of rebellion and acceptance of dread as a state of mind: an intentional statement of living outside of society voluntarily, choosing to wear their hair like those cast out by neglect or force. I felt like non-Black dreadlocks were from pretenders looking to flaunt the style as a mere fashion statement, the same way style is regularly appropriated from my culture and others, including everything from music trends to clothing."
---
Money will not make me risk my life, or yours

Earlier this week the governor of Texas, Greg Abbott, officially announced that the state will begin reopening May 1, today. During the COVID-19 pandemic. As more people die.
Why? To make money and "revitalize" the economy.
It's selfish, it's unhealthy and it should show voters what our leaders really think of us: that we're expendable and walking bags of money.
I'm going to stop there because I'm currently levitating above a soapbox as I type this. The post below should explain my feelings on the situation, as well as the Houston Chronicle article linked above.
---
Make sure your dog isn't exploding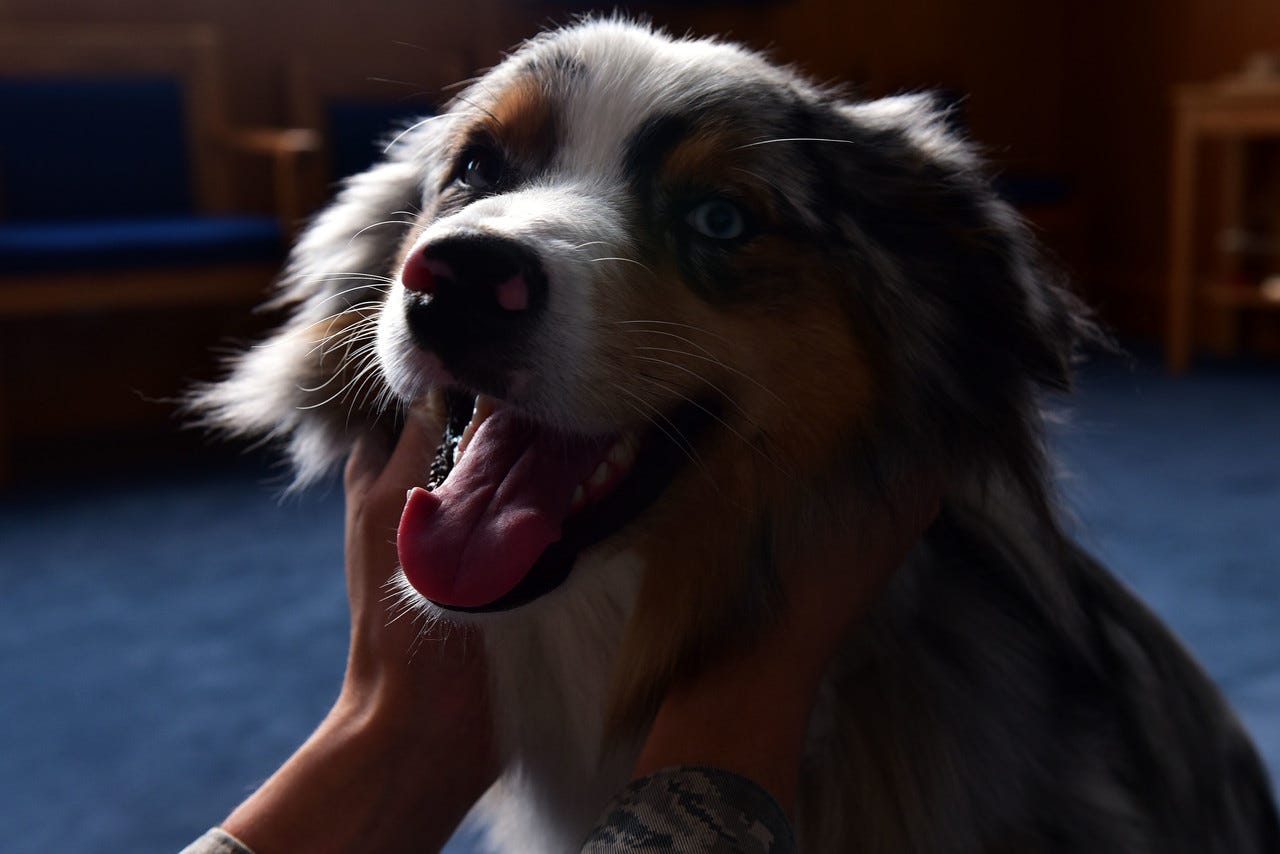 Recently I published an article about how vets in the Houston area have switched to a curbside model in order to do their part as a local business to prevent the spread of COVID-19 in the local area. The curbside model requires owners to stay in the car while technicians pick up the pet, take care of their medical needs, and bring them right back to the car while payment is taken care of over the phone. It's smart, effective and keeps pets up to date with their medical needs.
One of the vet technicians brought up an interesting observation: more patients are enrolling and coming in more often than usual. She suspects it could be that pet owners are able to pay more attention to their pet's health while at home, more able to notice excessive sleeping, abnormal behavior or symptoms they wouldn't usually see while working their day job.
So, as a reminder, check on your pets. Feel their paws, check their breath and monitor their daily schedule to make sure they are okay. Pets can hide pain or have problems hidden in plain sight, which is a lot easier to see when your dog is right in front of your face 24/7.
Check out the article below and remember to take your pet to the vet when you can.
---
The Super Chevy Bros. are still super as hell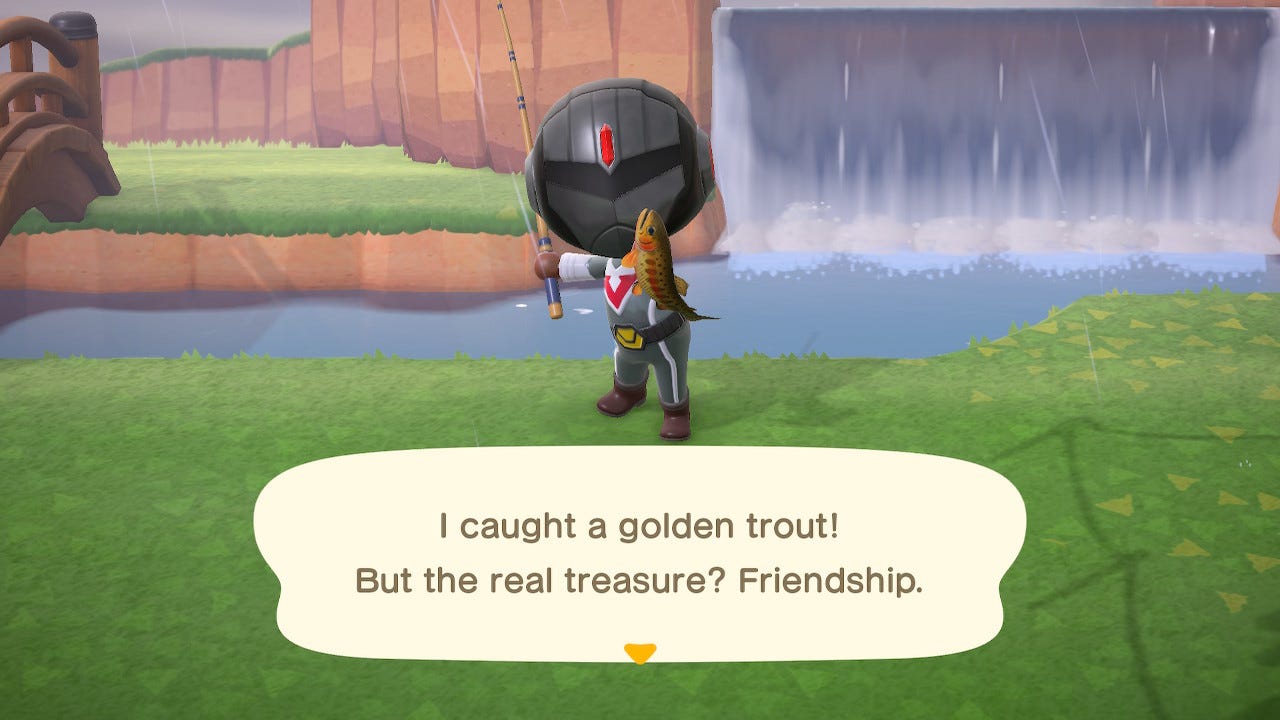 Thanks to all of you guys who checked out my brother, Chevar, and I's metaphorical child. the Super Chevy Bros. podcast. We've been killing it recently, jumping up in likes on Facebook and listeners overall. It's great that so many people find Chevar and I's conversations and bickering so fun and entertaining during such an uncertain period. Please share it with your friends if you like it and stay tuned by subscribing.
This past week we did something really cool by recording TWO extra episodes: a Nioh 2 review by Chevar and an Animal Crossing: New Horizons review from me and my girlfriend, Haylee. Give both a listen and let us know what you think! We've got a few more extras coming soon as well.
Email us (superchevybros@gmail.com) PLEASE. We are begging for questions and fun topics so we can connect with you guys and make this show a collaborative effort. Want to know what games are our favorites? What we're looking forward to the most? What the worst game we've played was? Shoot it to the gmail above!
---
Thanks for reading the 13th issue! Don't forget to get to SHARE the newsletter, COMMENT on anything you like or dislike and SEND ME IDEAS FOR GUEST ARTICLES. Stay inside and listen to the scientists, not your governor. Check https://chevallpryce.com/news for more posts before the next newsletter.
See you all in a couple weeks - Chevall P.